About



FMV Işık Schools started implementing the International Baccalaureate Primary Years Program (IB PYP) in September 2018 as candidate schools. All the kindergartens and primary schools of Nişantaşı, Ayazağa, Erenköy and Ispartakule campuses successfully completed the IB PYP verification visits in November 2020 and they all have been authorized as IB PYP World Schools. IB World Schools s hare a common philosophy- a commitment to high-quality, challenging, international education- that we believe is important for our students.
 
The International Baccalaureate aims to develop inquiring, knowledgeable and caring young people who help to create a better and more peaceful world through intercultural understanding and respect. To this end the organization works with schools, governments and international organizations to develop challenging programmes of international education and rigorous assessment. These programmes encourage students across the world to become active, compassionate and lifelong learners who understand that other people, with their differences, can also be right.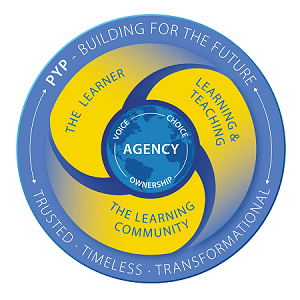 The IB Primary Years Programme (PYP) for children aged 3 – 12 nurtures and develops young students as caring, active participants in a lifelong journey of learning.
Through its inquiry-led, transdisciplinary framework, the PYP challenges students to think for themselves and take responsibility for their learning as they explore local and global issues and opportunities in real-life contexts.
The PYP is a transformative experience for students, teachers and whole school communities. PYP students learn how to take control of their learning, teachers collaborate to deepen student- learning and increase their confidence and self-motivation. The whole school community, including parents, are viewed as partners in learning, and actively contribute to a holistic educational experience.
The aim of all IB programmes is to develop internationally minded people who, recognizing their common humanity and shared guardianship of the planet, help to create a better and more peaceful world. We aim our students to have the IB Learner Profile attributes, which are being inquirers, knowledgeable, communicators, principled, openminded, caring, risk-takers, balanced and reflective.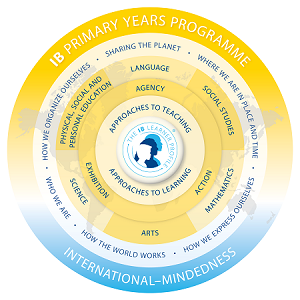 For more information please visit:
https://www.ibo.org/