From School Principal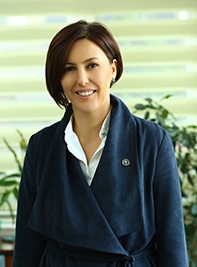 Dear Parents,
At Işık Kindergarten, each year starts with great enthusiasm. As our students start to feel the joy of being the youngest Işık stars, their happiness and willingness gives us strength.
Pre-school is the foundation of a person's development. Because this is a time when a child's mind is thirsty for knowledge, a colorful and diverse education will structure them towards being open-minded individuals who are alert about the world. Our staff members strive to deliver a programme that is both age-appropriate and deep-rooted. We the staff feel the parents should have more detailed information about the kindergarten programme. Therefore we have provided this guide.
With the cooperation of both parents and the school, our students will fulfill their full potential. We trust that you the parents will support us with this mission.
We know that each child is precious. We are proud to have your child as part of our unique "Işık" family.
We thank you for believing in us.
Best regards,
Tuba YİĞİT
FMV Işık Kindergarten School Principal