Message From the School Principal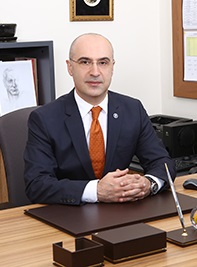 Message from the Principal
Feyziye Mektepleri Vakfı was established in Selanik in 1885. FMV has not abandoned its principle of educating students for an enlightened future. Today, the light of FMV shines from pre-school to university in Nişantaşı, Maslak, Erenköy, Şile and now, from its newest campus; Ispartakule/Bahçeşehir.
In such a deeply-rooted establishment, our students and teachers have produced a picture of success as a result of their devotion and hard work. As a result of this devotion, all Işık members are able to look forward to a future of enlightenment.
Over the past 135 years, there have been many changes in the education system, and we have implemented each system without compromising the culture and philosophy of Işık schools.We have never given up on "first, raising good people". It has been very valuable for us to feel the trust of our parents during each transition period, and this trust has always been with us.
Education is not a concept that obtains results in a short time. Raising students who are able to think freely, be creative, stand up for their national values, have the culture and knowledge to be world citizens, be honest, sensitive, respectful and hardworking is the real meaning of success for us. Every student who has graduated from Işık Schools, has shaped their character with these values.
Our dear Ispartakule/Bahçeşehir Campus parents, you have chosen to be with us on this most important road of education for your children. You are walking through a new door side by side with us. Welcome to the Işık Family. We wish you a happy and successful educational year.
With love and sincerity,
H. Noyan BİNGÖL
Principal of Ispartakule Işık Primary School and Middle School.