Message From the School Principal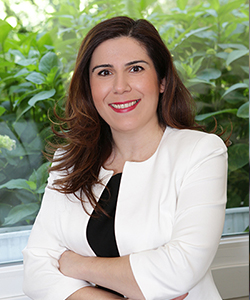 Dear Parents,



When we speak about a school, usually the school's educational program, the success of students, teachers' performance is expressed. However, the most basic feature that distinguishes one school from another, is the tradition it molds into over the school years, values and rules that are composed through this culture.
Proceeding from this Feyziye Mektepleri Vakfı Işık school with 136 years of tradition rooted history is sheltered in innovation and creates a strong school culture.
In summary, Işık schools main and best culture theory is "raising good citizens first". This phrase is more than just a slogan which remains easily in the minds of people.
Nowadays, more and more of our students are in a great race in keeping academic achievement as their main priority. We must accept, for a very long time now the method of learning through obtaining information is considered as an ancient method. Our goal for our children is for them to maintain their happy lives, to be successful in their professional lives, and that academic achievement development is not enough. In addition to this, when developing the basic foundations of an ideal education we want to develop their thinking skills, stimulate their curiosity, ask many questions, investigate the answers to the questions asked, solve problems, and to approach everything with a new perspective. As well as this expression, being able to sucessfully manage human relations, to have a democratic view, respect all living things and helpfulness are all values passed on to our students from generation to generation.
My dear students,
As the youngest Isik students, you are at the very beginning of a long educational life. I hope that in becoming good people, you will grasp every opportunity that comes your way and that you will sucessfully graduate as successful people.
Yours truly,
Zeynep Engin
Principal
FMV Private Ayazağa Işık Kindergarten